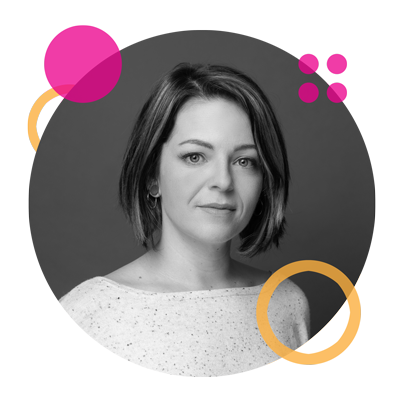 Christy Forsythe (she/her)
Designer. Director. Illustrator. Maker of things.
I'm an art director by title and a graphic designer by nature. When I was 5, I started designing birthday cards for my friends on my Commodor 64, and later on, business cards for my parents on a primitive PC. That passion has only continued to grow – into devotion and talent for impeccable design, creative strategy, and most of all, innovative and moving work. With ample experience in branding, advertising, packaging, and web design, I've developed into a savvy thinker and distinctive designer backed by exceptional technical expertise.
When I am not behind a computer, I spend as much time as I can in the outdoors – camping in my vintage '77 trailer, fishing and hiking with my husband and two daughters. I also am a woodworker, knitter, gardener, runner, snowboarder, popcorn lover, crafter and cat cuddler.
I'd love to hear from you.
• Flair Airlines
• City of Edmonton
• Alert
• AGLC
• Alley Kat Brewing
• Coulee Brew Co. 
• Select Foods
• Hungry Herd
• Eco-Max
• Alberta Innovates
• Pizza 73
• 7-Eleven
• Okanagan Basin Water Board
• AutoArriba
• Partners in Road Construction Safety
• ACOT (Alberta College of Occupational Therapists)
• CMLTA
• Growing Greener Innovations

• Project Forest
• Ember Archaeology
• Optimize Physiotherapy
Habit
Creative Director
Mar 2020 – Present
Christy Forsythe Design
Freelance Graphic Designer
2000 – Present
RED The Agency
Art Director
Feb 2012 – Mar 2020
mkm
Art Director
2005 – Oct 2012
Sobeys Inc.
Graphic Designer
2002 – 2004
Innovations Music
Graphic Designer
2001 – 2004
MacEwan University
Visual Communications
Major in Digital Media, Major in Illustration
1999 – 2002